-

1 year ago
#47484
Hey Y'all I wanted to show these adorable little juices that I sell at work. It's just a little bottle of juice that comes with a small toy.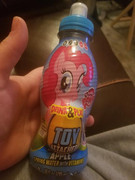 It's a cute idea. However they are $3.20 a pop so they would definitely be a rare treat with how much juice I drink, and I don't know how others feel but I'm super picky about my juice, but I can say with confidence this was some of the worst apple juice I've ever tasted. So that made me a bit upset.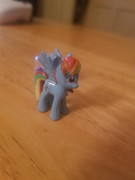 I did get Rainbow Dash so that makes me happy! And the bottle itself was nice, so I ended up dumping the bad juice and using it for good juice.
Thanks for reading! Have a great day.
---